Hello fellow music fan, and welcome to my corner of the Internet, Photos from the Pit. On this site, you'll find write-ups, and photos, from many of the concerts that I go to in the Kansas City area (as well as other parts of the country, as you'll see).
All the content on this website, unless otherwise noted, is by me. I maintain this page, I write the articles, develop the content, take the photos, and edit the images. It's a lot of work, but it's very gratifying. You'll notice that most of the shows I cover are rock and, more specifically, classic rock. That's because those are the shows that I enjoy the most but you will, from time to time, see other concerts listed on this site.
In addition to concert photography, you'll also find write-ups about photography: tutorials, articles, reviews of equipment, and things that will, hopefully, help make you a better photographer, if you're aspiring to be one. Please don't get the wrong impression, this is not another tutorial site; as you can see from the varied content on this page, its primary purpose is editorial, but I'm happy to share things that I learn along the way.
What do I have to offer that is different? Everyone brings their own unique things to the table; while in high school, I was very active in theater, and clocked in a lot of stage time. In college, I worked as a professional magician, performing at private parties, and in restaurants; I was even a featured entertainer at the 20th anniversary Quantum Leap convention, in Hollywood, California. In between, I also developed an original act, which won me the coveted Close-up Magician of the Year award, on two separate occasions.
With my background as an entertainer, I have a unique insight into the minds of performers onstage, and have almost a 6th sense, and can anticipate what they're going to do, and am on the ready to capture those one-of-a-kind shots; really though, it almost comes off as another day at the office, and I can get off on the energy produced by the band, and the crowd.
So, please, take a look around, and I hope that you like what you see. See you in the pit!
- Josh Chaikin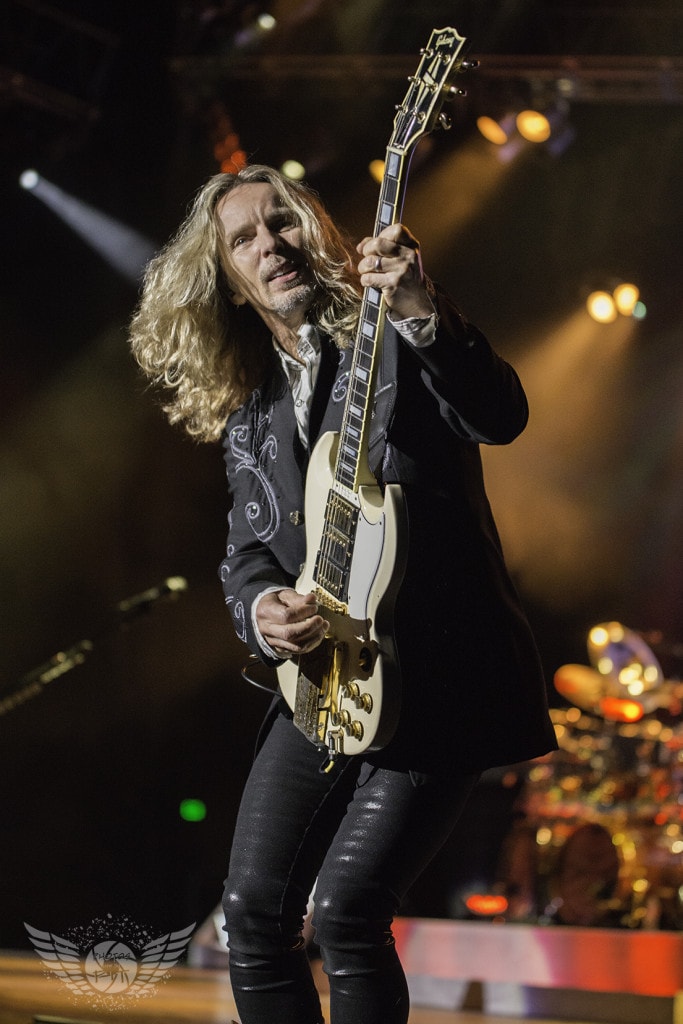 Tommy Shaw, Styx